Miss Madeline's new single is as much a public warning as it is a declaration of self. "Sexy, sociopathic, so dramatic," she lists almost immediately, her voice glitchy and robotic, before nonchalantly unleashing a threat: "Might just blow a fuse, cause a shock to the system." Like all great pop stars, who believe in themselves before the world catches on, "Shock" also serves as a manifestation: "They're lining up down the block just to get some," she teases — a statement perhaps too strong for anyone except Miss Madeline, who might play in sweaty clubs and DIY parties now, but has dreams of headlining the Prudential Center in her hometown New Jersey. And it's only a matter of time: "Tick tick tick," she repeats throughout, like a bomb about to explode.
The track sees Miss Madeline team up with longtime collaborator Chicken, who's been staking a claim in New York's music renaissance through his own project, Club Eat. Like The Pussycat Dolls' "Bottle Pop," reworked and polished for today's downtown Manhattan dancefloors, "Shock" is built to rattle speakers and soundtrack your raunchiest nights. Rather than the climax of former singles "Bass Jump" or "Lovesick," her latest revels in the empty space between synths (think Cassie's "Me & U" from the early aughts). Coupled with sexy vocals, delivered by a wink and eyeroll, "Shock" is the common denominator between straight LES skaters and poppers-wielding Bushwick gays (because some boys want to be her and others want to be with her).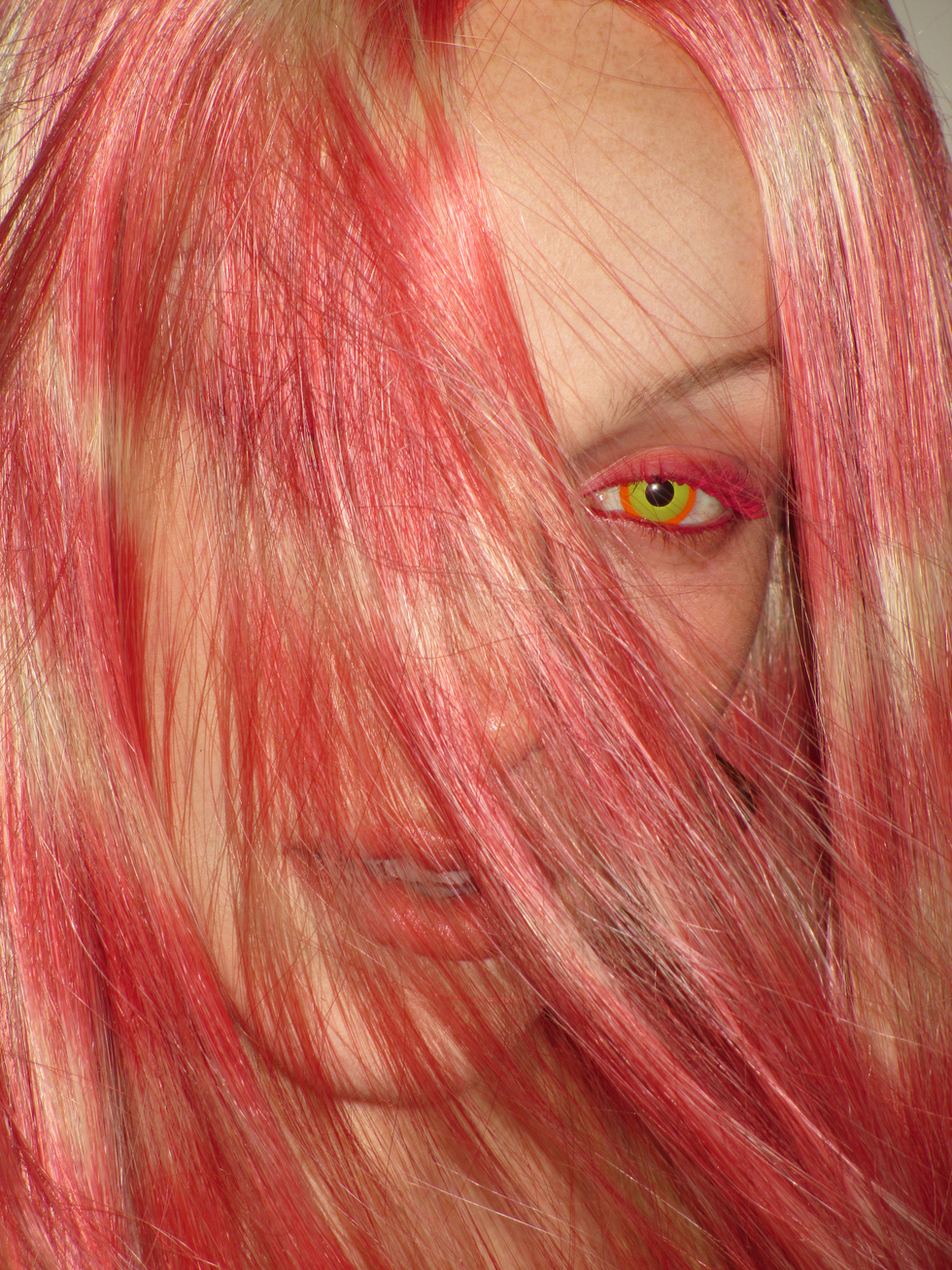 Of course, no pop anthem is complete without a dance-filled music video, which Miss Madeline has become known for pulling off independently. For "Shock," she teamed up with best friend Paloma Green to co-direct and produce the visual, featuring a red-haired avatar by Josh Keeney that performs all of Miss Madeline's choreography. The video treatment is simple and strong, with two backup dancers in an empty backlit studio space for full focus on the girls' succinct movements. They circle around each other like Charlie's Angels, with hands forming guns and hair whipping wildly between confident struts toward the camera. "When I walk in, only got one mission," Miss Madeline sings, making it clear she's here to stay.
Below, PAPER learns more about "Shock" and what Miss Madeline is planning for next.
What does the collaboration process look like between you and Chicken? How did that play out with "Shock," specifically?
I love working with Chicken, it's so special. I learn so much about timelessness with a twist; what it means to be classic and modern at the same time; how less is usually more, in sound, writing and visuals; but also just leaning into what feels right and real. I think we really achieved that with "Shock;" it feels both nostalgic and fresh at the same time.
I teased an older version of "Shock" on Instagram and Twitter around the time we wrote it, like a year ago with an animated Sims dance clip visual. I was surprised at the reaction and how many people persistently asked me when the "tick tick" song was coming out. We wrote "Lovesick" around the same time, the same day I think even? And "Shock" felt so different, I wanted to save it to introduce this new era.
I'm really happy with the final result: this kind of Janet meets Uffie, sleek and sexy direction. So much time has passed since I teased it, I'm surprised people still remembered and made comments like, "I've been waiting for this since the tease," but the Missfits pay attention and that's why I love them.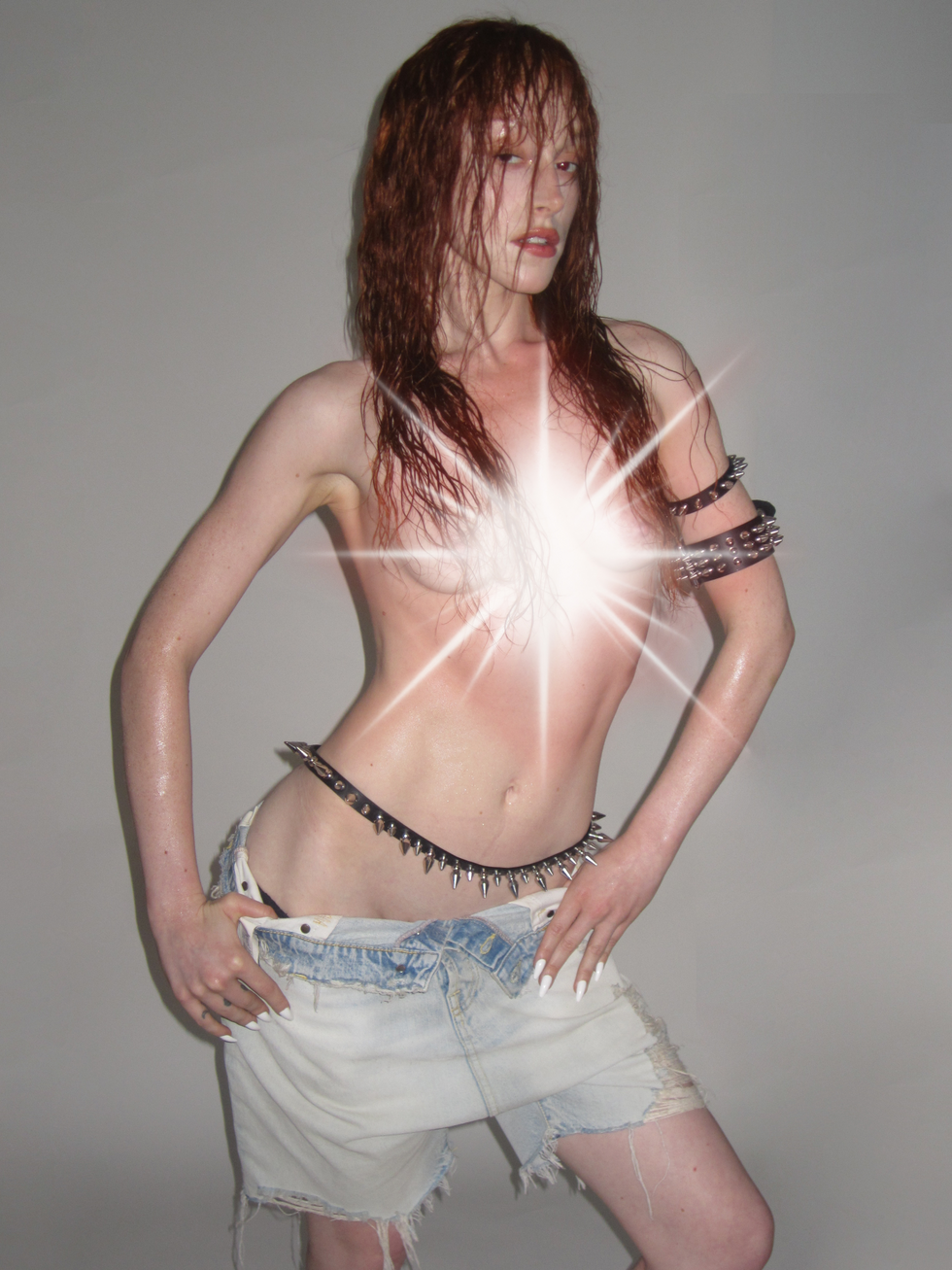 Shorts: R13, Accessories: Moschino
Since your last EP, you've been dropping one-off singles. How does "Shock" represent who you are as an artist at this moment?

Making this song definitely inspired a new wave of music that is on the way. I think "Shock" represents exactly what the song says. I'm here to cause a shock to the system and I feel very confident that is exactly what I'm doing.
Lyrically, "Shock" feels like some of your most complex songwriting to date — between the packed word play, rhymes and cultural references. How did you land on this? Does it all happen at once in-studio or is it a work in progress over time?

I had so much fun writing this with Chicken. He played me the original beat, which has the same main synth line and I was obsessed. The beat was so good I wanted the writing and performance to match, so we reworked the writing a lot of times — specifically on the hook. The lyrics are sexy and fun and real. It's about what happens when I perform: "Sexy, sociopathic, so dramatic/ Yeah, they like my style…" true.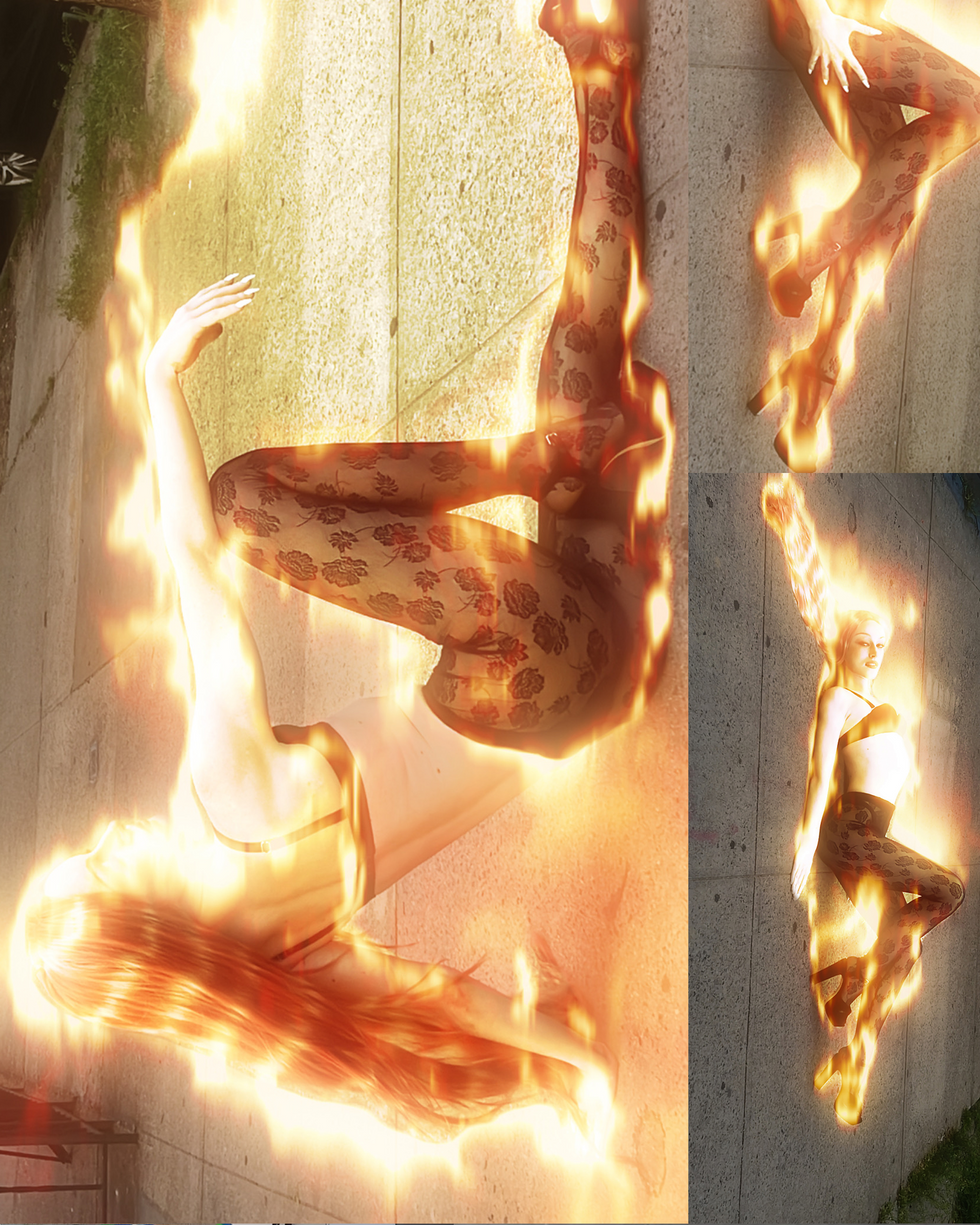 Bra and thong: Fleur du Mal, Tights: Anne Isabelle, Shoes: Jimmy Choo
The art of full-on choreography has been lost in recent years, especially with regards to the underground pop circuit you exist within. What excites you about bringing that back and making it a core part of your artistry?
I know, right? I grew up a dancer and it has so much to do with how I fell in love with music. So many of the artists I look up to had a similar story, so it only feels right. If I wasn't making music I'd probably be a dancer, but that choice was made when I stopped training and started writing songs. So I'm always excited to bring the two together — my two favorite things in this life. This kind of choreo just elevates the vision beyond the underground, in my opinion. I guess I'm associated with this term "underground" often, which is true: I'm independent, making pop music in NYC, kinda crazy. But I have bigger plans for myself, so I might as well show you what I'm capable of.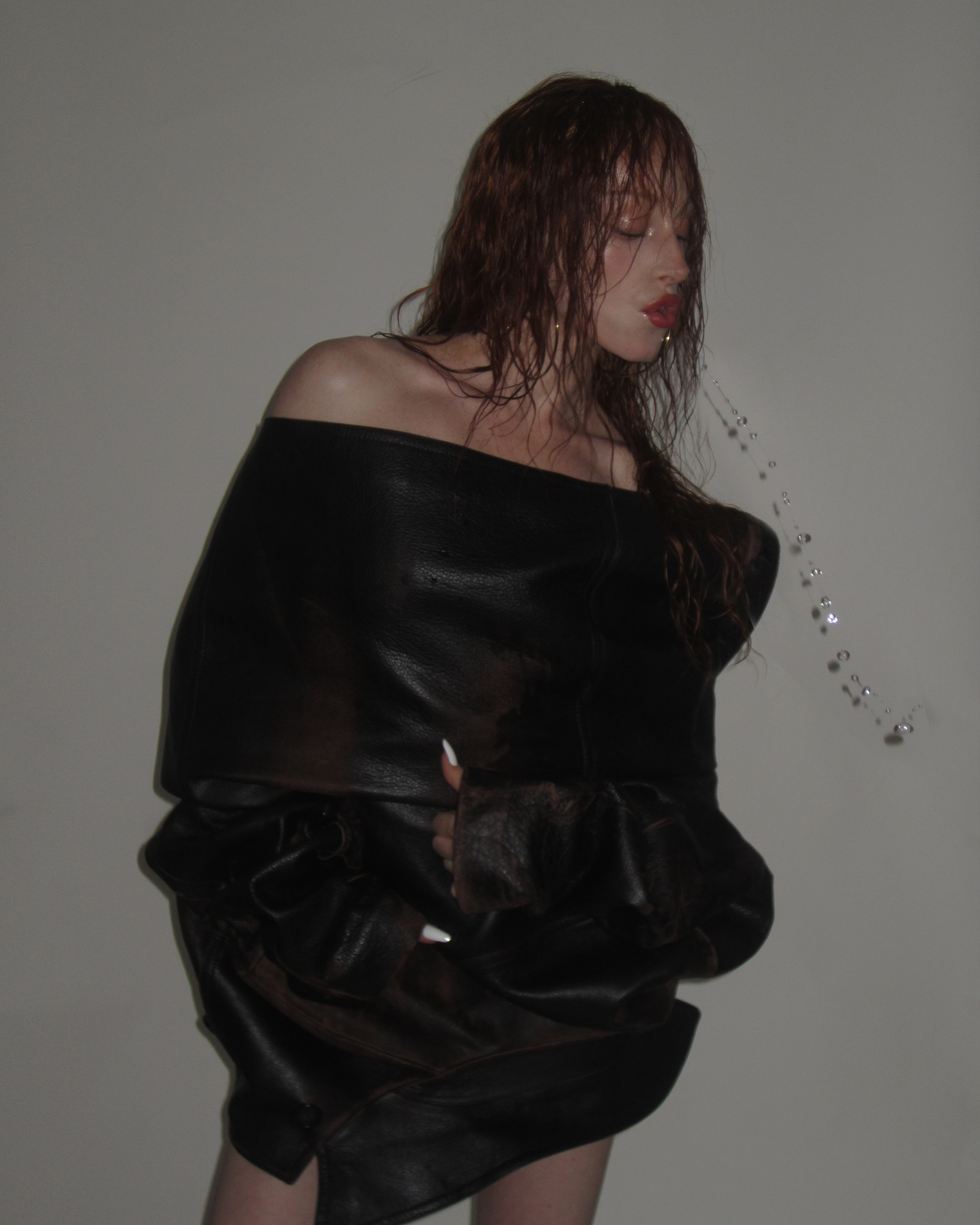 Jacket: Coach
You co-directed the music video. What did that process look like and what sorts of references did you build off to create the final treatment?

I'm very ambitious when it comes to videos, I can't help it. But I've learned throughout my time making videos that I can only do so much on my own, and I feel very lucky to have people in my corner who are down to help. I co-directed this with my best friend, Paloma Green. She has been on almost every single video I've ever made; she knows me better than anyone and she has a very keen eye for detail. Having Paloma on set will change your life; that girl can do anything, in any environment, with a smile. We both learned a lot about the video making process from Julia Sub, who edited this video, as well as my video "Lullaby" and "Bass Jump," which Julia co-directed, as well.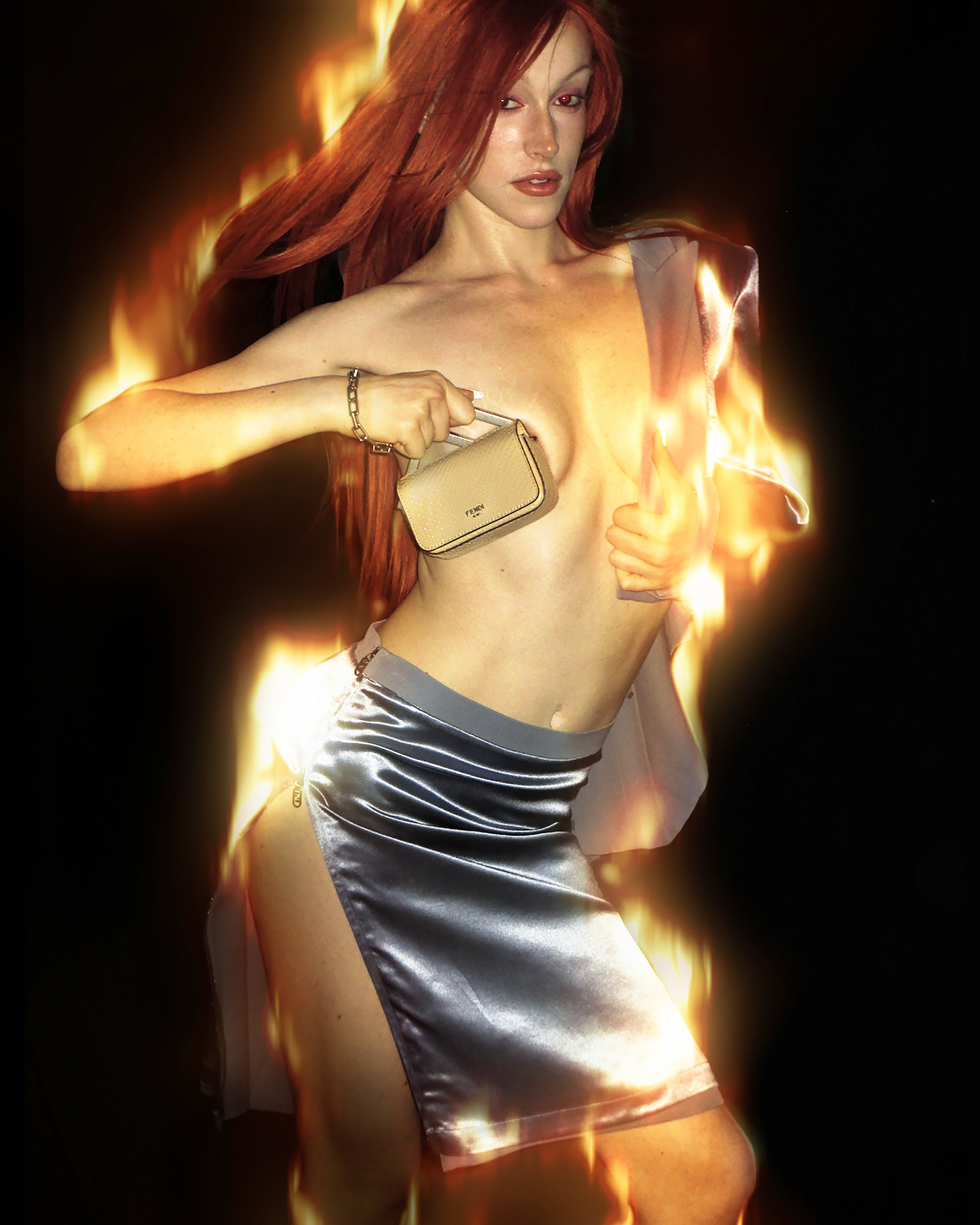 Clothing and accessories: Fendi
Can you talk through the animated element, as well?
I was inspired by the original animated Sims-type dance video that I posted when I teased the song. In a way, I wanted to recreate that. In my head, this was going to be a very simple video to make: one look, one location, couple lighting cues and just… dance. But once we had the footage I was missing the animated vibe, so I hit up Josh Keeney, an incredible CG artist I've been a fan of for a while — specifically their digital avatar diva, "Neptune." I sent over the dance sequence, the lyrics and the track, and he created the Miss Madeline character to perfection — down to the fishnet stockings, over-the-knee socks, and then he recorded the performance capture in the mo-cap suit inspired by James Alonzo White's choreography. It's insane, I still can't believe it. Julia incorporated [my avatar] into the smoothest, sickest edit ever. We all worked really hard on this. I'm so proud of the result.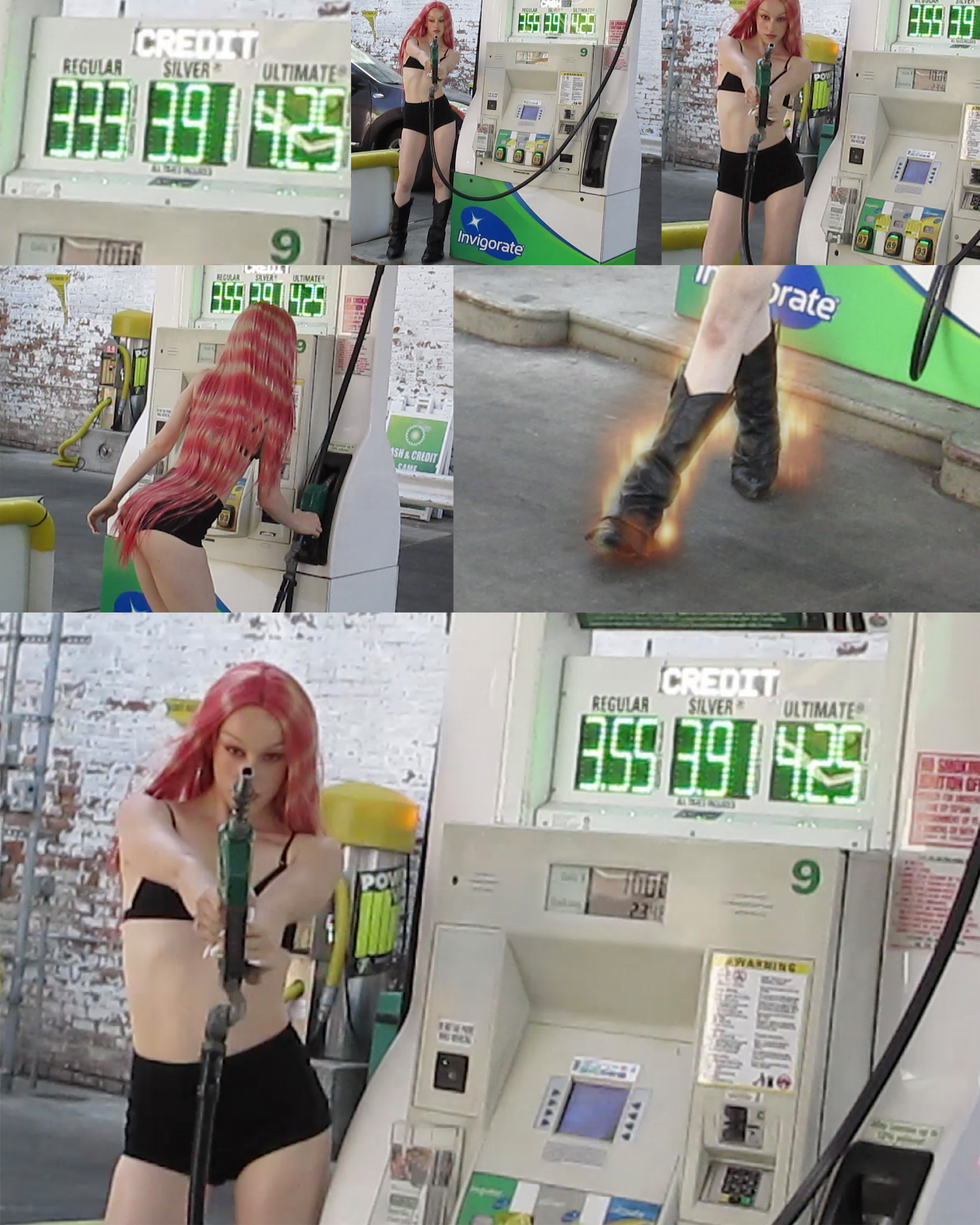 Bra and shorts: Coach
What type of preparation, physically, did you do in anticipation of the "Shock" music video?

My dancers learned this choreo in like two or three rehearsals — insane, but that's what it means to be a pro. Me, on the other hand, I drilled this choreo every day for a month. I also worked out probably more than ever before to keep my stamina up, which I'm glad I did cause we danced for eight hours straight. I had never done this much choreo in a video before; it's a short song, but this was a dance piece — no breaks. I learned a lot about myself throughout this video process, what happens when I put my mind to something. I definitely think I've become a better dancer throughout the process of making this, which is an extra cherry on top.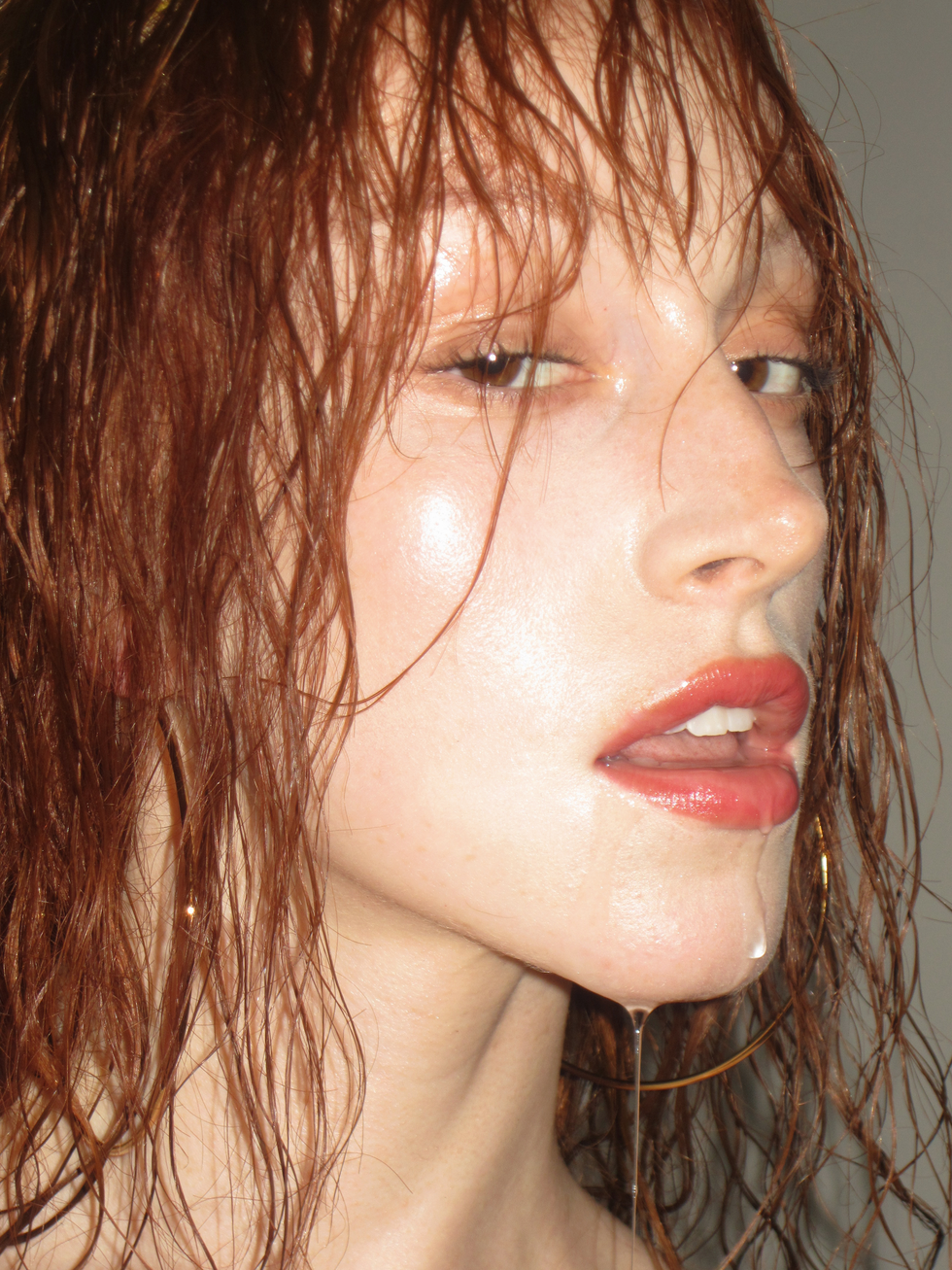 What excites you about making music today? Especially being involved with such a creative and active community here in New York?
In the past year or two, the NYC music scene has really exploded, hasn't it? I feel lucky and inspired to be a part of it, and I love that pop is making a comeback. This theme of trying so hard to not try hard is kind of confusing for me to grapple with; it's easy to feel lost or almost embarrassed in a sea of DJs or indie rockers with… instruments… being so effortlessly cool and I'm on the lineup: full autotune, in a bra and booty shorts flipping my hair dancing for my life, but I have realized what I'm doing is actually extremely vulnerable. I'm being true to myself and the dream that I've had since I was a little girl. Trying hard is the only way to make this work and it's working because I'm putting my all into it. I'm excited to fight for the essence of trying hard. It's important and I have found my own pocket of effortlessness through… trying my hardest.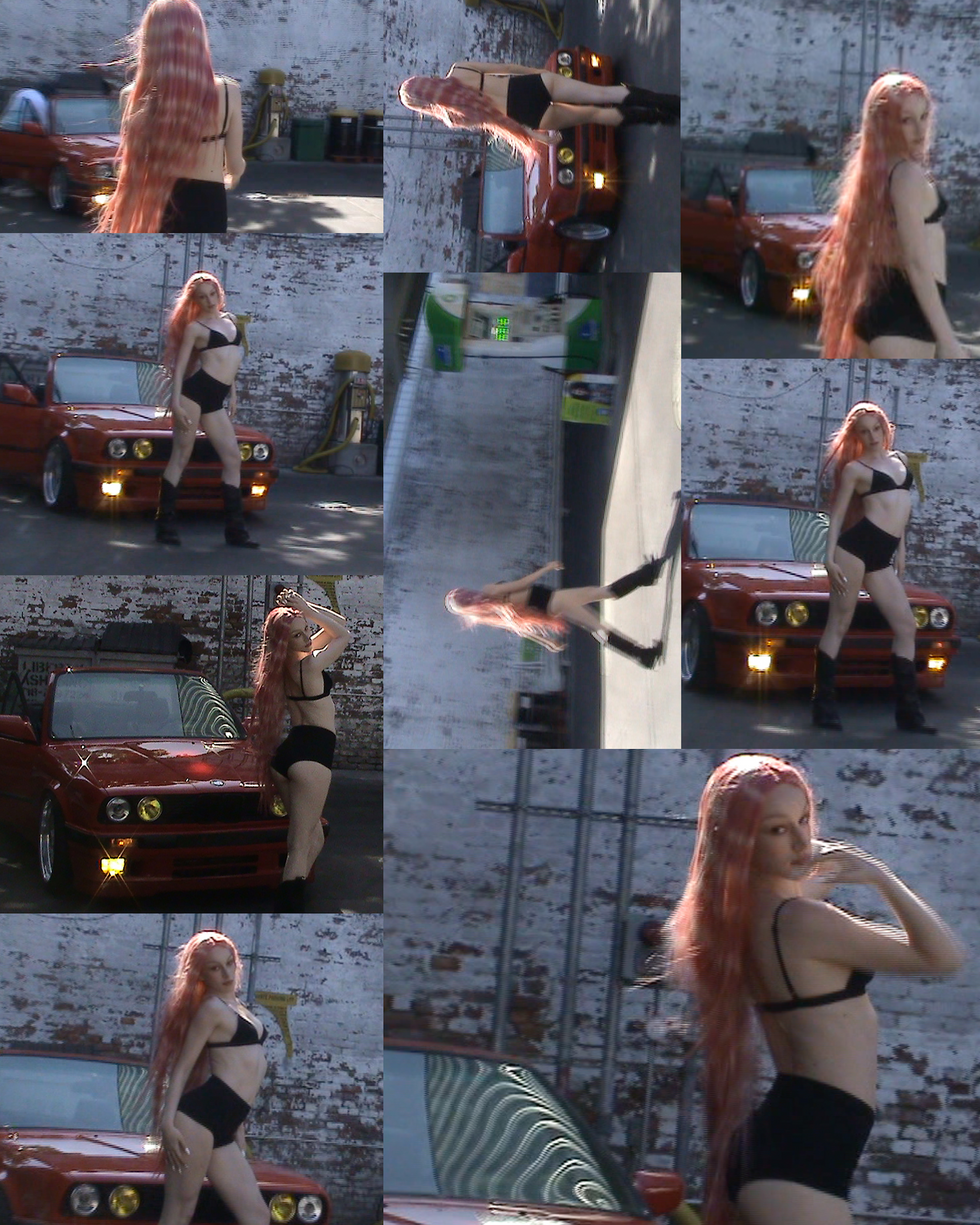 Bra and shorts: Coach
With all these different singles, are you eventually working towards a larger release? What can Missfits expect from you through the rest of the year?

Yes, something is coming. A new era, soon. And then more, and then some more. Soon. And then more, and then some more. I'm sitting on so much music, I'm just tryna figure out the best way to present them, cause this is big.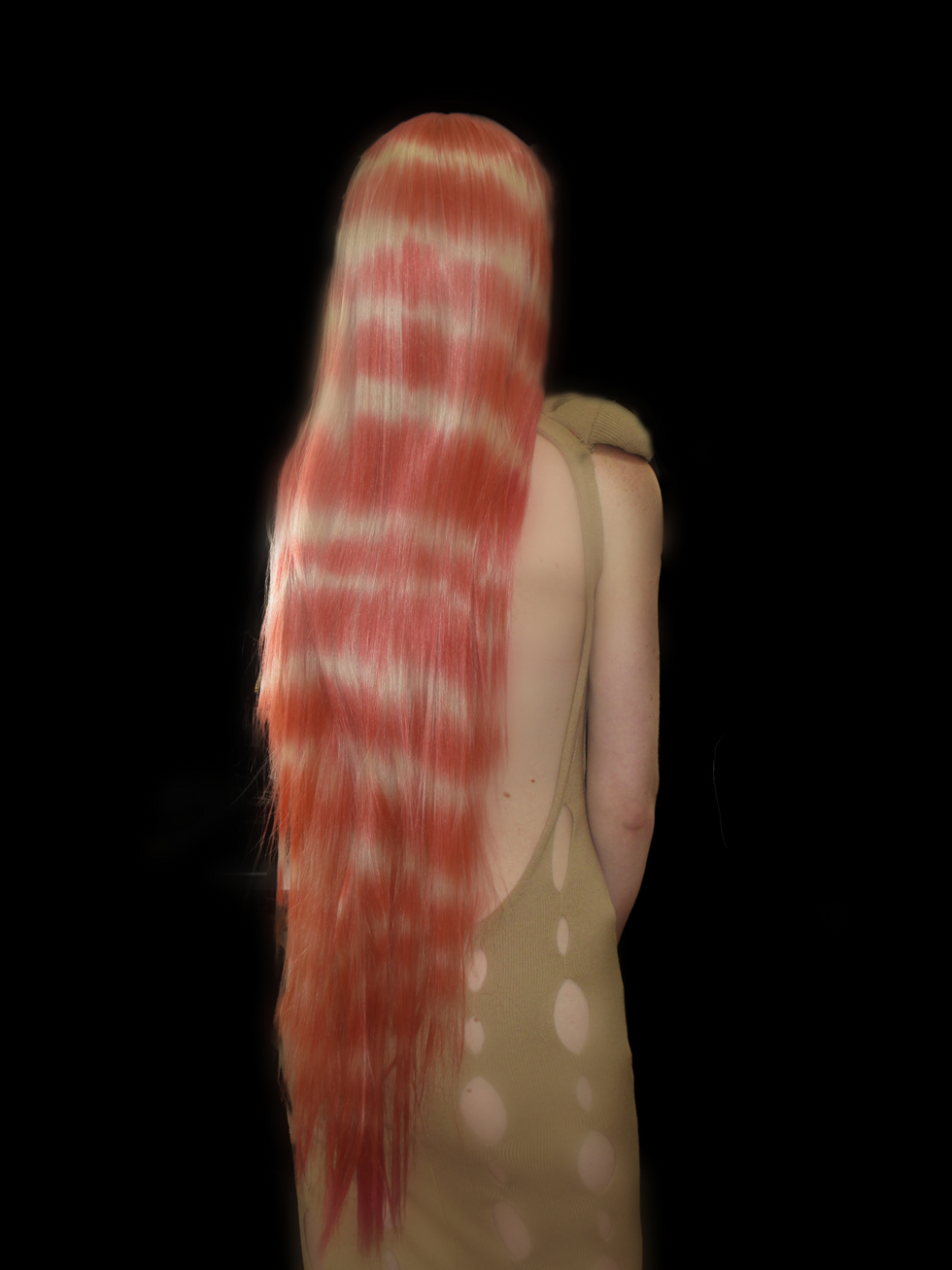 Dress: Luar
Throughout May, PAPER will roll out our final projects under the most recent editorial team. These pieces continue pushing forward our mission to provide a platform for fresh talent and important stories too often overlooked. From the subjects to the creatives behind the images, our hope is for you to discover new things and be inspired by what you see. As always, thank you for showing up and being part of our community. –Justin Moran, Editor-in-Chief
From Your Site Articles
Related Articles Around the Web